The N.B.P.'s Presence in Exposition "International Bio-Industry Conference for Epidemiological Disease Prevention"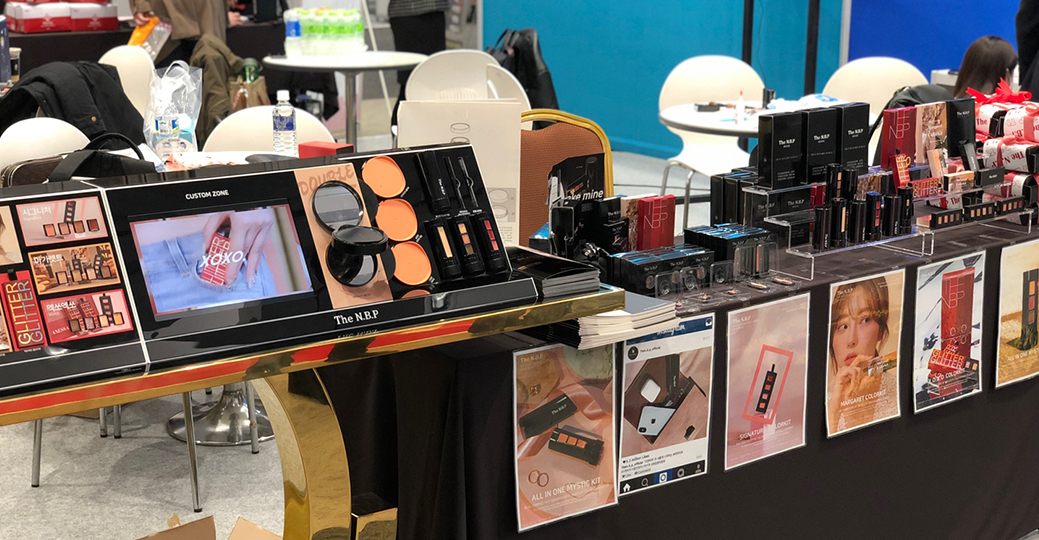 < The N.B.P's booth in International Bio-Industry for Epidemiological Disease Prevention, Nov. 12 2020 (Photo delivered by The N.B.P) >
The N.B.P. (Corporation) has participated in event "International Bio-Industry Conference for Epidemiological Disease Prevention" held in COEX (conference room No. E) on Nov. 12th . The 2020 event was co-hosted by FDI Asia, Pacific Global Investment and Indonesia's Sinhalal Industrial Association and sponsored by the Korean Ministry of Foreign Affairs and Indonesian Interior Ministry.
The event involved 25 enterprises associated with epidemiological disease prevention and bio industry.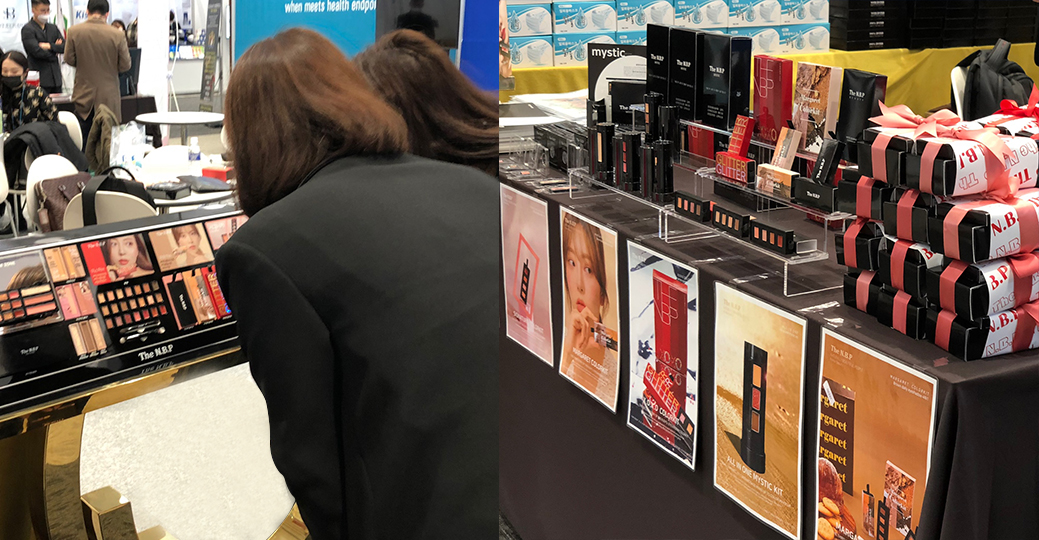 < The attendees are watching Mystic Kit in The N.B.P's booth of the exposition. Nov. 12 2020 (Photo delivered by The N.B.P) >
In the exposition, The N.B.P's booth was designed and featured models to highlight All-In-One Mystic Kit, a figurehead product of the brand, actively booting communication with associated figures and viewers. It also displayed one hand-sized rotatory makeup kit enabling full makeup, drawing applause over the figurehead product's strength and popularity.
The Company also unveiled Dual Pact enabling unrestricted switch and use of dual sides at the exposition which is supposed to be launched anytime soon. The N.B.P further emphasized the brand image striving to pioneer the future of beauty industry on the back of innovative technology by allowing consumers to select eye shadow colors on their own, use tailored makeup kit containing lip makeup and make pacts on their own.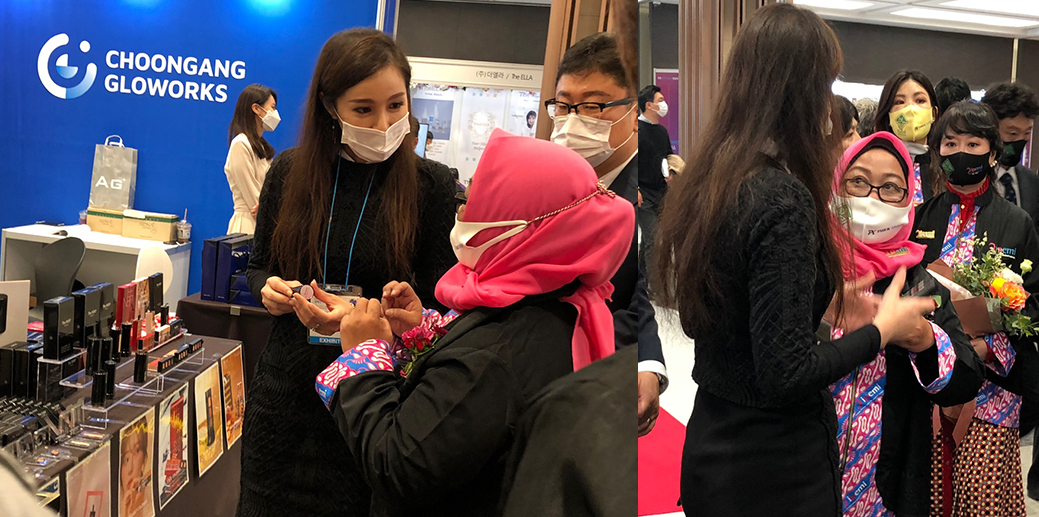 <The N.B.P Director Ok Soo-jeong (left) and Indonesian export buyer (right) are talking about meeting schedule after looking around the exposition>
The N.B.P, targeting overseas markets, including Indonesia, Russia and Southeast Asia, is stepping up efforts to increase its recognition and promote itself among overseas buyers by presenting web site content detailing exposition, product catalog, brochure impeccably written in English and Japanese, thereby championing the excellence of its product and further making inroads into overseas market. The recipe for The N.B.P drawing popularity in the conference lies in the strategy to deliver differentiated products which are tailored based on each country's preference and consumption pattern.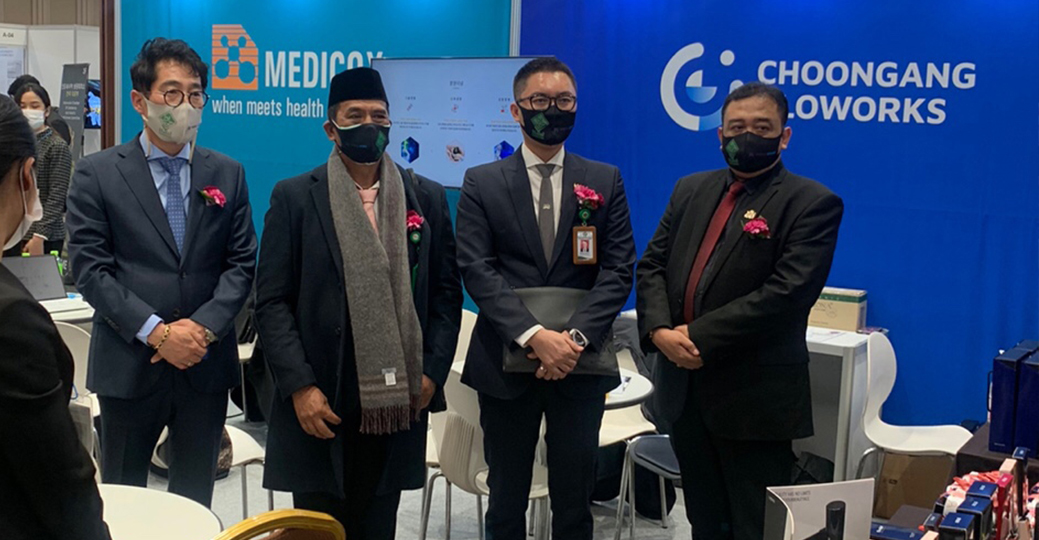 < Democratic Party of Korea's lawmaker (left) and Sukoso, Indonesian Director of Religion Dep. Halal] Nov. 12 2020 (Photo delivered by The N.B.P) >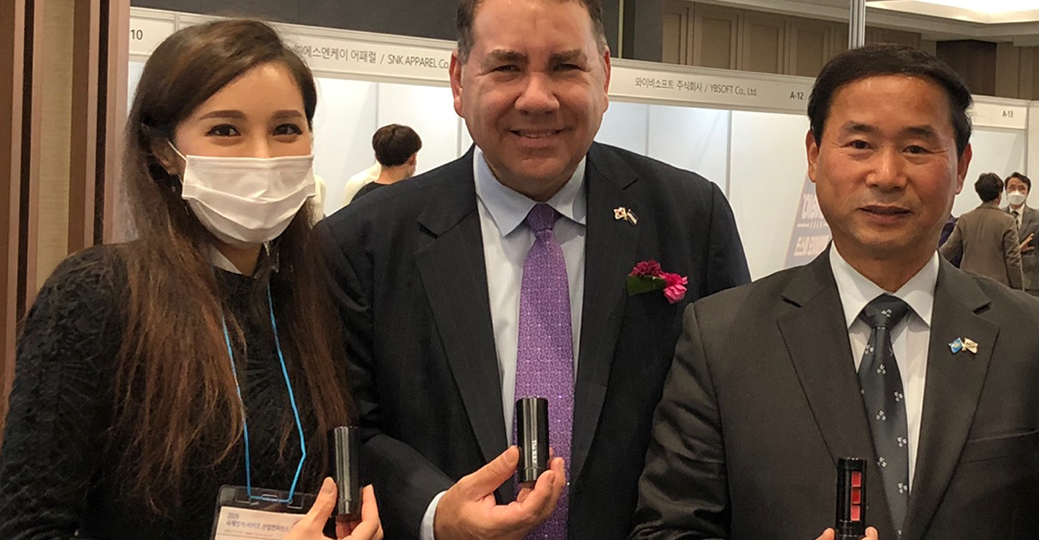 < The N.B.P Director Ok Soo-jeong (1st figure on the left), PINCO WORLD CEO Moon Yong-jo at International Exchange Promotion Association under the Ministry of Foreign Affairs >
Prominent figures such as former National Security Advisor Ra Jong-il at Cheongwadae Secretary Office and Sukoso, Indonesian Director of Religion Dep. Halal were invited to the event and posed for photo-up.
The N.B.P CEO Ok Soo Jeong said, "The international bio-industry conference for epidemiological disease prevention will serve as an opportunity to unleash participations in a variety of beauty expositions and marketing activities leading to brisk communication among foreign buyers and brace ourselves for post-covid-19 era," adding "We will make our best effort to deliver brand new products, services and packages meeting unheard and various consumer needs to foreign buyers, thereby making a great leap forward to unexplored beauty markets."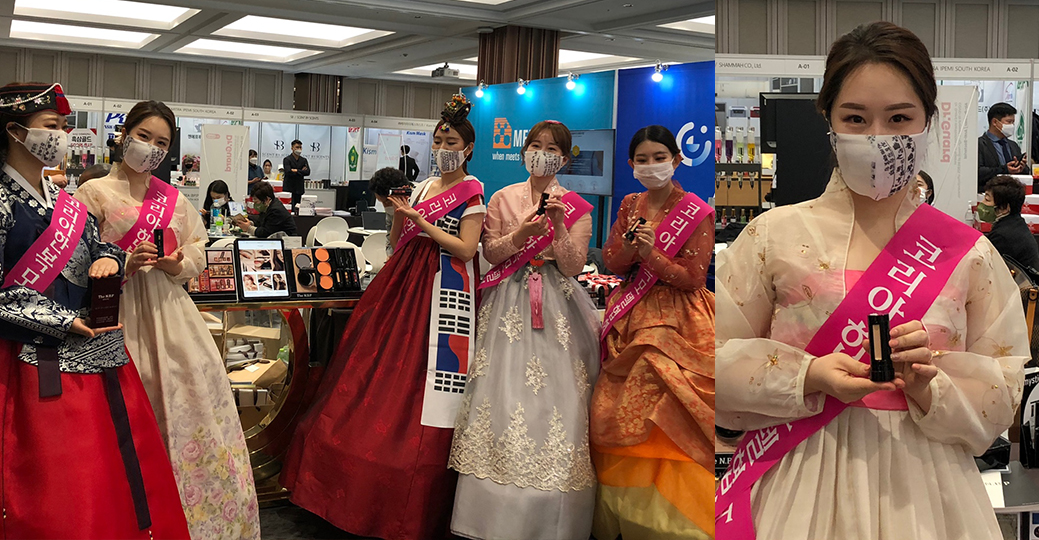 < Korean Hanbok Model Association's members, Announcer Jeong Da-eun and 4 members Nov. 12 2020 (Photo delivered by The NBP) >
The Korea Hanbok Model Association members, present in the event, showed hilarious response to Mystic Kit whose strength they believed was amazing enough as they experienced its surprising effect while working as influencer on the internet, and had expressed willingness to be part of the online promotion for the product.
Besides, the conference ended with great success, delivering gift sets to attendees. The NBP is going not merely beyond domestic market but also is extending the distribution channel to the U.S., Japan, Vietnam and Southeast Asia.
Meanwhile, the international event ended with great success, with prominent figures, including Sukoso, Indonesian Director of Religion Dep. Halal and Korean Beauty Association CEO, being present.